We have just established a partnership with LA VALLEE VILLAGE.
If I signed up for the Privilege Club, I invite you to do the same by activating the link below:
https://www.lavalleevillage.com/fr/campaign-pages/2021/cercle-national-des-armees/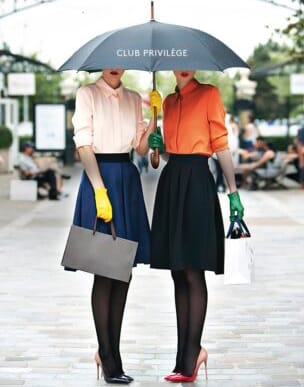 As a member of the Cercle National des Armées, you can access the Privilege Club of La Vallée Village and benefit from all the advantages reserved for its members:
• Private entrance to the Village
• Access to the VIP Lounge
• Free Hands-Free Shopping Service
• Additional reduction of -10%* on the La Vallée Village price in the Village shops for your first visit
•Invitations to Avant-perrmières private sales allowing you to benefit from additional reductions
up to 50% off the La Vallée Village price
• Exclusive invitations to ephemeral private sales in the Village Apartment
• Gifts and gourmet attentions
• Invitations to new events
To benefit from all these advantages, simply register for the Privilege Club.
La Vallée Village, an oasis at the gates of Paris, cultivates a certain French way of life, bringing together the biggest names in fashion and luxury in a green setting where it is pleasant to stroll. You can find the most beautiful products from their past collections at reduced prices, as well as a selection of their more recent collections.
We wish you an excellent visit to La Vallée Village!